With the beautiful week full of sunshine we had, I'm glad that we had selected insects as our theme for this week. The kids, like most, have always been interested in insects and it gave ample opportunity to do some exploring outside.
The info below is split up into the following categories:
Activities to do as a family (experiments, outdoor activities, etc.)
Independent activities that the kids can do during quiet time
Books & Videos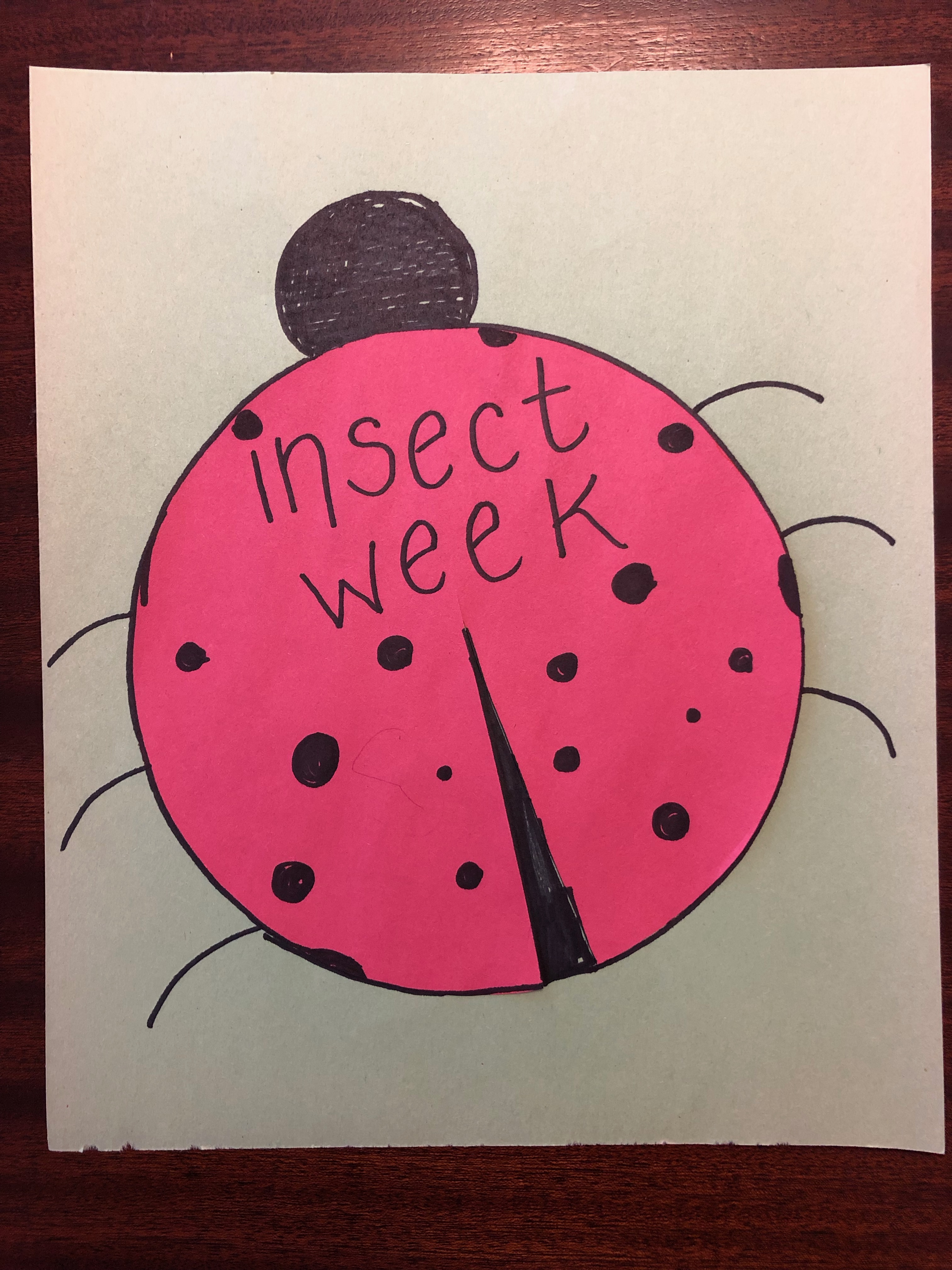 Week 7: Insects
Family Activities
Exploring Ants
With the help of some pieces of bread and pretzels, the kids got set to lure some ants.
Once we had a few ants in hand, we transferred them to some temporary ant housing. We used the two sizes of upright containers from the IKEA PRUTA kit, nesting the smaller in the larger. We put a lid on the smaller one and then filled the space between the two containers with soil. We topped that off with our ant friends and let them get to work as only ants can.
While we all know how strong and industrious ants are, it was quite fascinating to see how much they had accomplished in just one day. The kids enjoyed playing with them on the driveway and watching them work in their temporary housing. After a day, we returned everything to the garden.
Nature Walk(s)
We did a lot of bug hunting on walks around the neighbourhood this week, but also managed to get out for a walk near the river.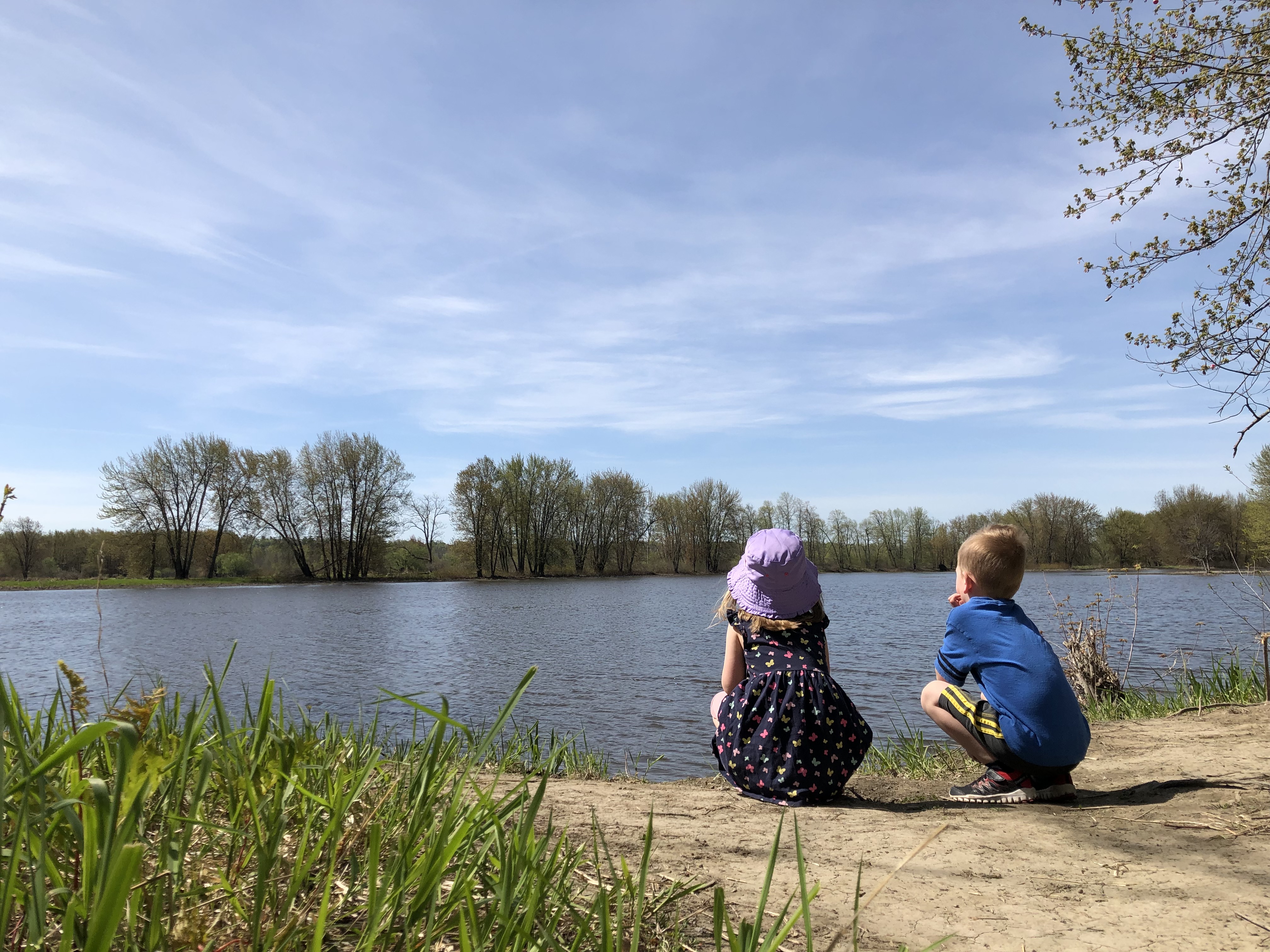 We were fortunate to spot some water beetles.
And, unfortunately, also signs of the emerald ash borer.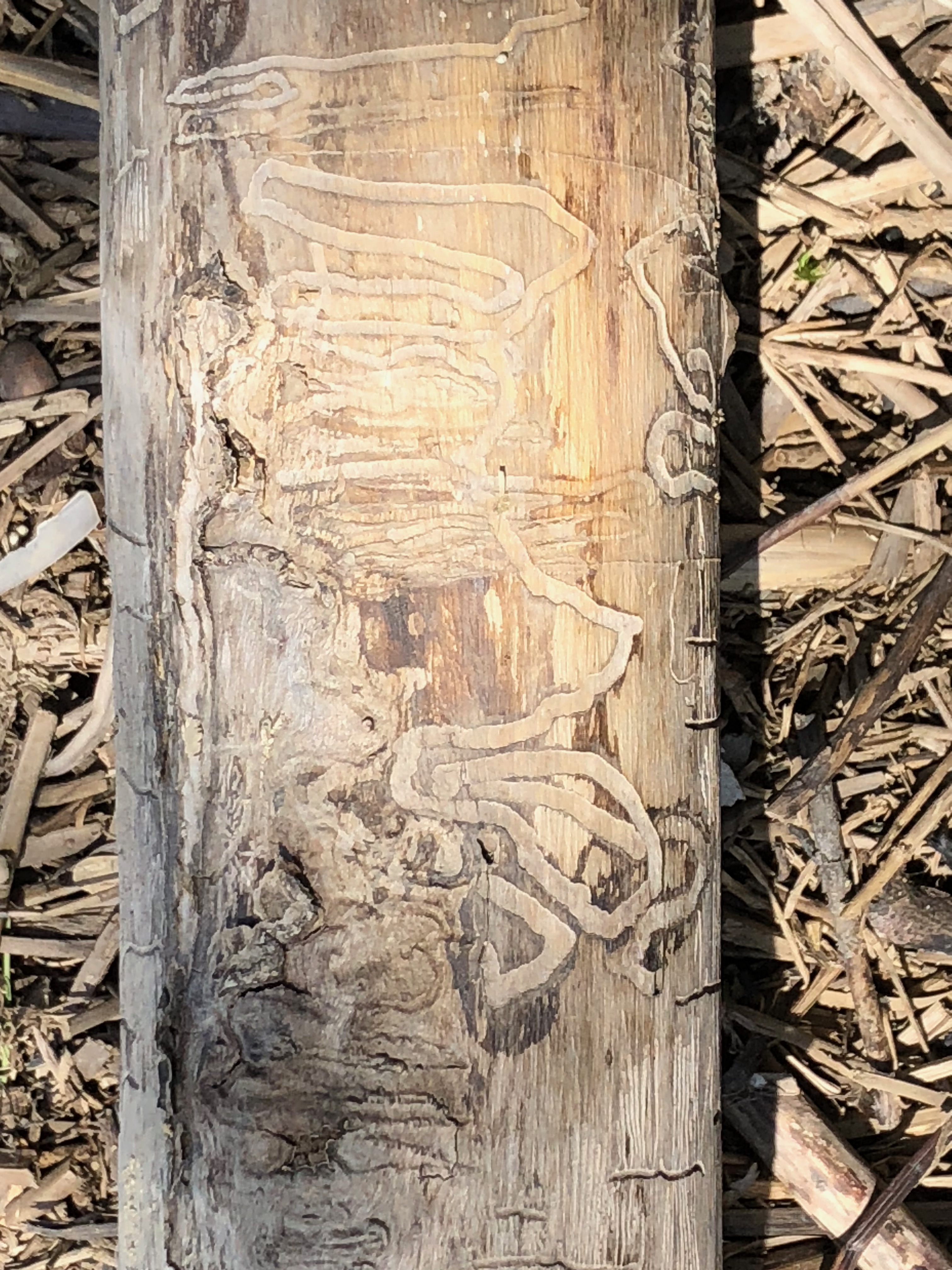 The azaleas at home were abuzz with many kinds of bees.
I had seen a little demo for mimicking the way pollen gets stuck on a bee's legs, but we were lucky enough to get nice and close to this little dude to see it firsthand.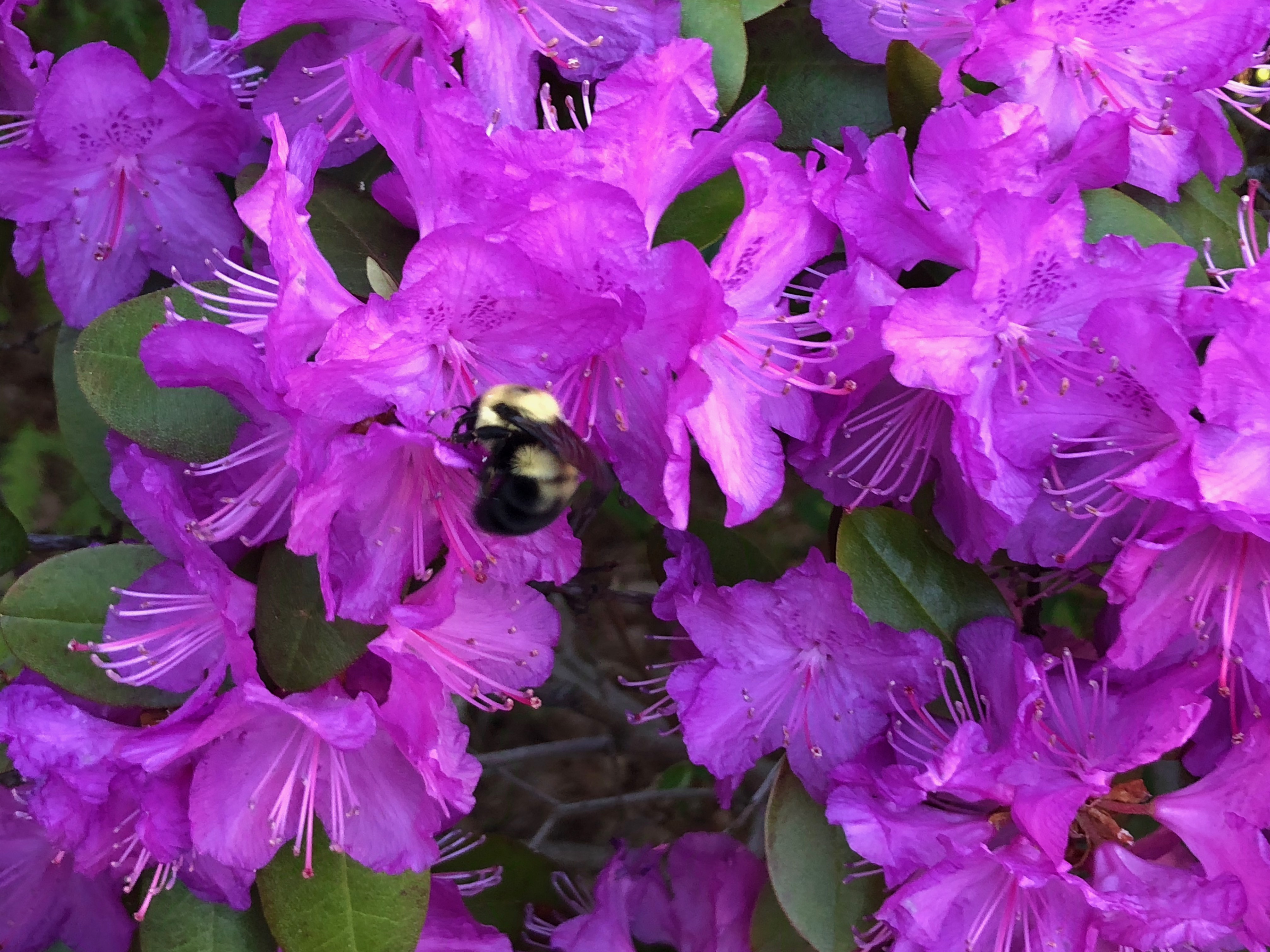 Our littlest explorer has become very enamoured with insects and enjoys picking them up. She is particularly fond of beetles. "Look what I've found, it is beautiful!". Here are a few of her finds from this week:
Water Beetle Rockets
After seeing a demo for soap powered boats, we printed out some pictures of beetles and made water beetle rockets. This was a very fun activity and led to learning for everyone. This demo can only be done once per batch of water, so don't put too much in each time.
Up close with a wasp
An unexpected activity for the week came upon discovery of a deceased wasp in our bedroom. It was scurried onto white paper & magnifying glasses were out in a flash for closer investigation. A very cool distraction from the fact that we may have a wasp's nest to deal with.
Bookmarks
We used this little bookmark template to spend some quiet moments colouring together. We read a lot of books in this house, so bookmarks are always in short supply.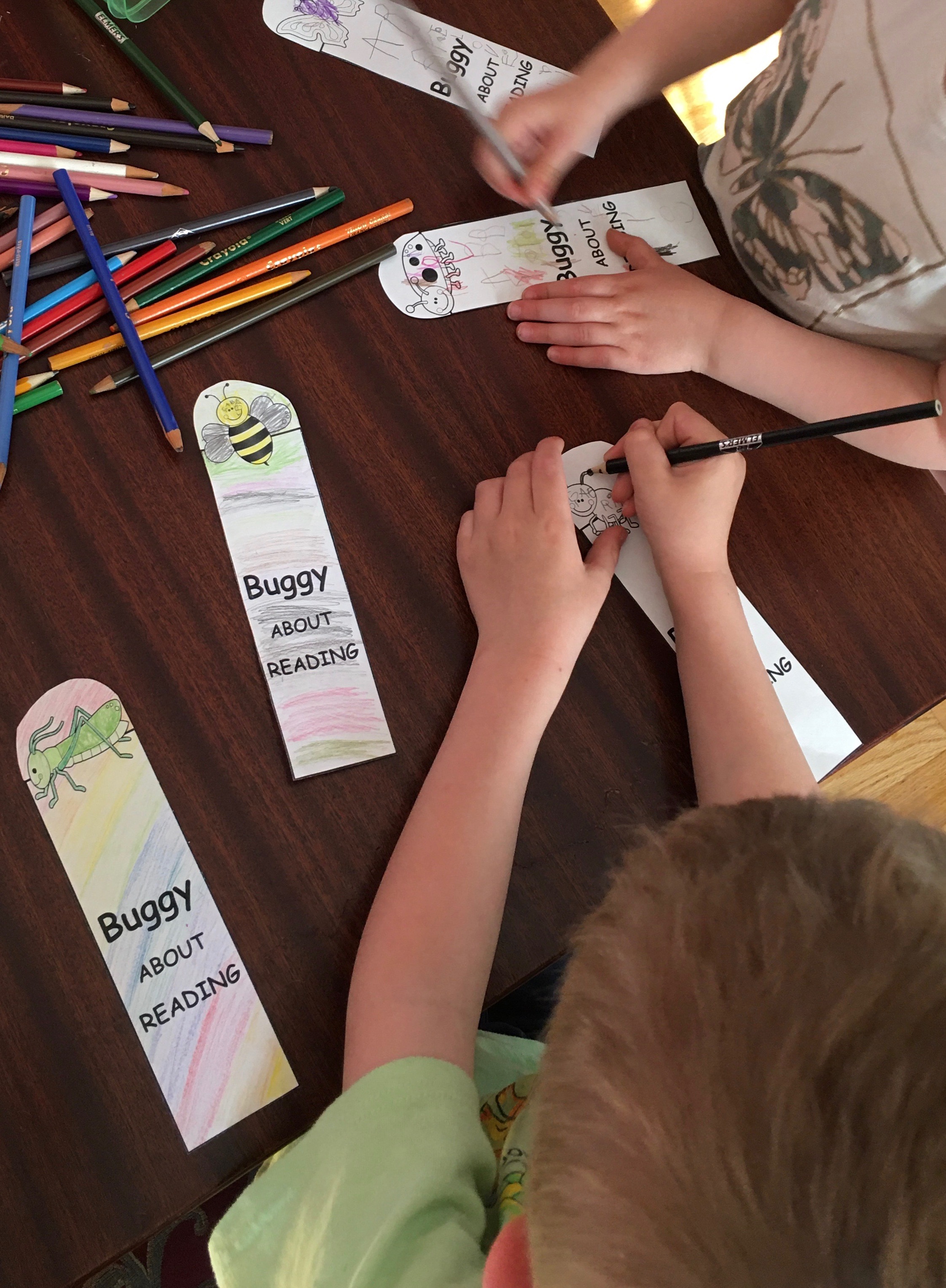 Quiet Activities
To complement some of the learning about the phases of insects, we drew up this matching sheet.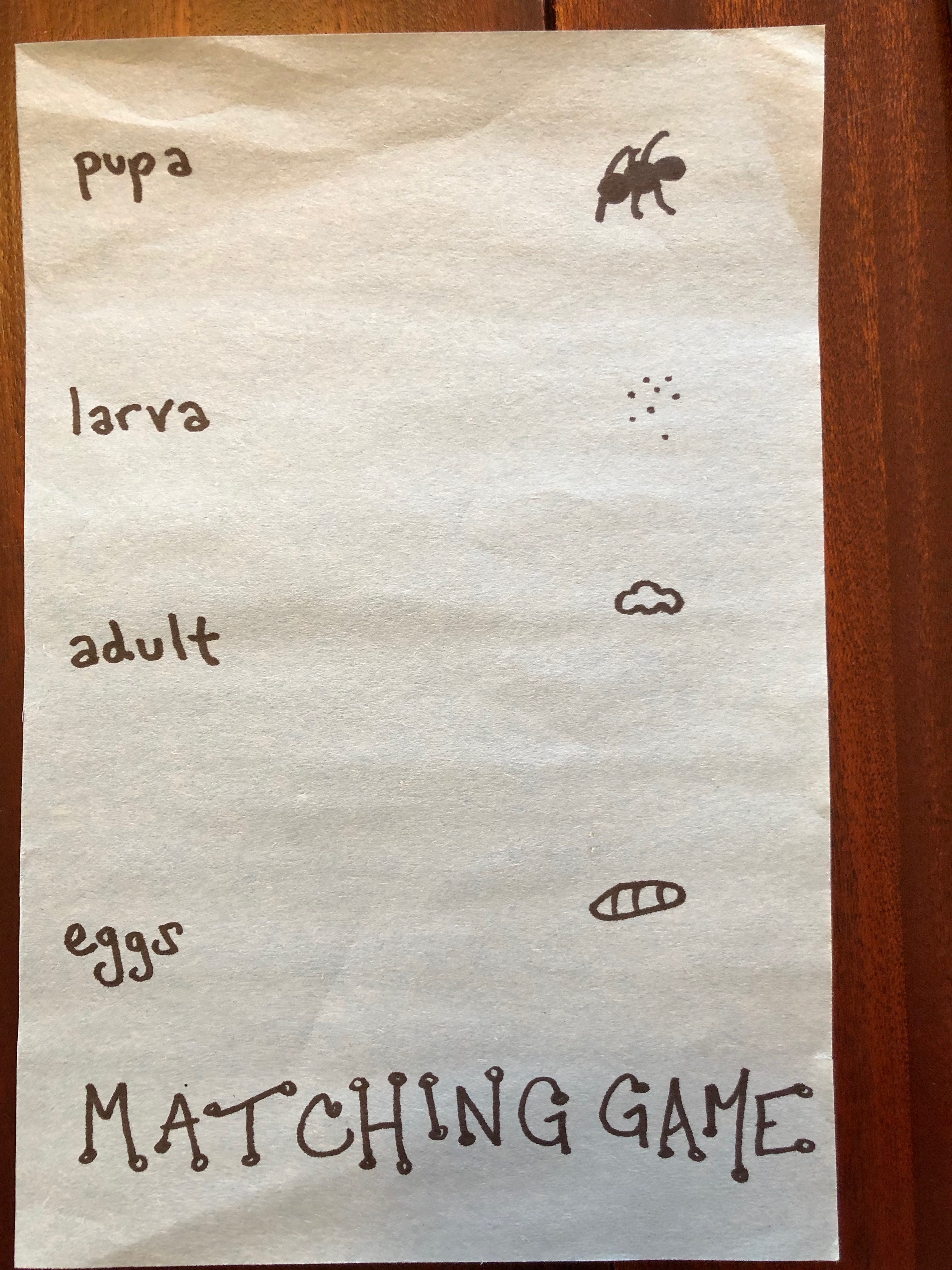 Some other resources we utilized:
Colour by number
Bee maze
Metamorphosis maze
Addition
More Addition
Which is more? – This ended up leading to some good number talks in our house with the kindergartener
Books & Videos
Still making use of the gazillion library books we've had for this time the library's been closed.
Some related videos we watched:
Magic School Bus Gets Ants in its Pants (S01E12) – Netflix
Magic School Bus – Butterfly & the Bog Beast (S05E02) – Netflix
Bill Nye the Science Guy – Insects (S02 E11)
Pro-tip: don't watch this while you eat lunch
Next week: The (Ant)Arctic