We're into week two of our themes as we navigate life at home. Last week we looked at the microscopic world. This week, we went with a space theme, which gave tons of options for play, crafts, and experiments. They loved it so much they requested a gravity theme for next week.
The info below is split up into the following categories:
Activities to do as a family (experiments, outdoor activities, etc.)
Independent activities that the kids can do during quiet time
Books & Videos
Week 2: Space
Family Activities
Labelling Planets
The kids had been given a set of solar system wall stickers a couple of years ago. They've been up on our wall in the basement. Our first task for Space week was for the kids to write out labels (in metallic sharpies, of course!) for each of the planets and paste them on the wall.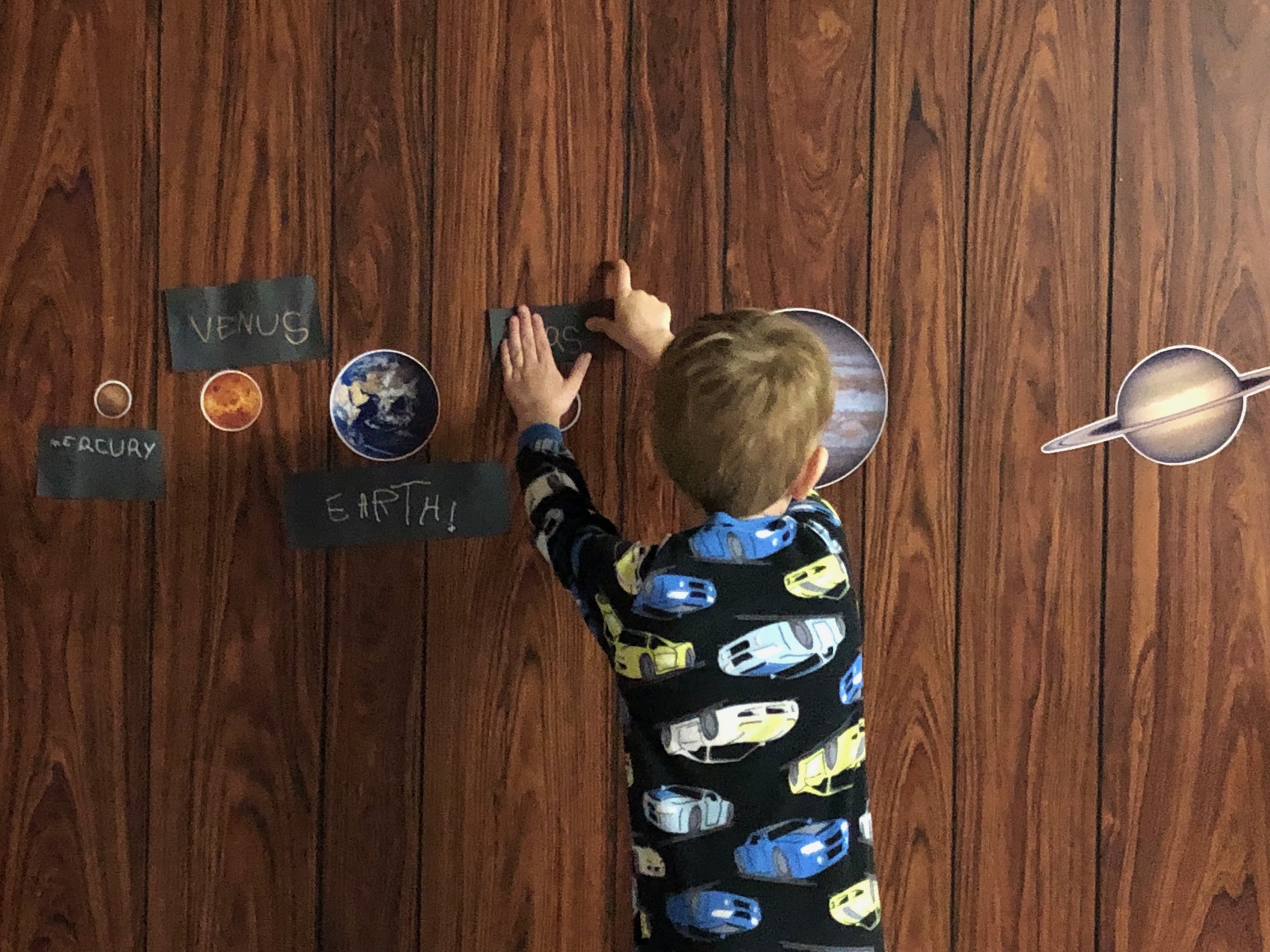 Smashing Space Rocks
This activity came from Pre-K Pages and was a hit (ha!). Make a flour/water mixture, coat some cotton balls, and bake them at low heat. We put them outside and the kids went to town smashing them with hammers, wearing proper safety goggles of course.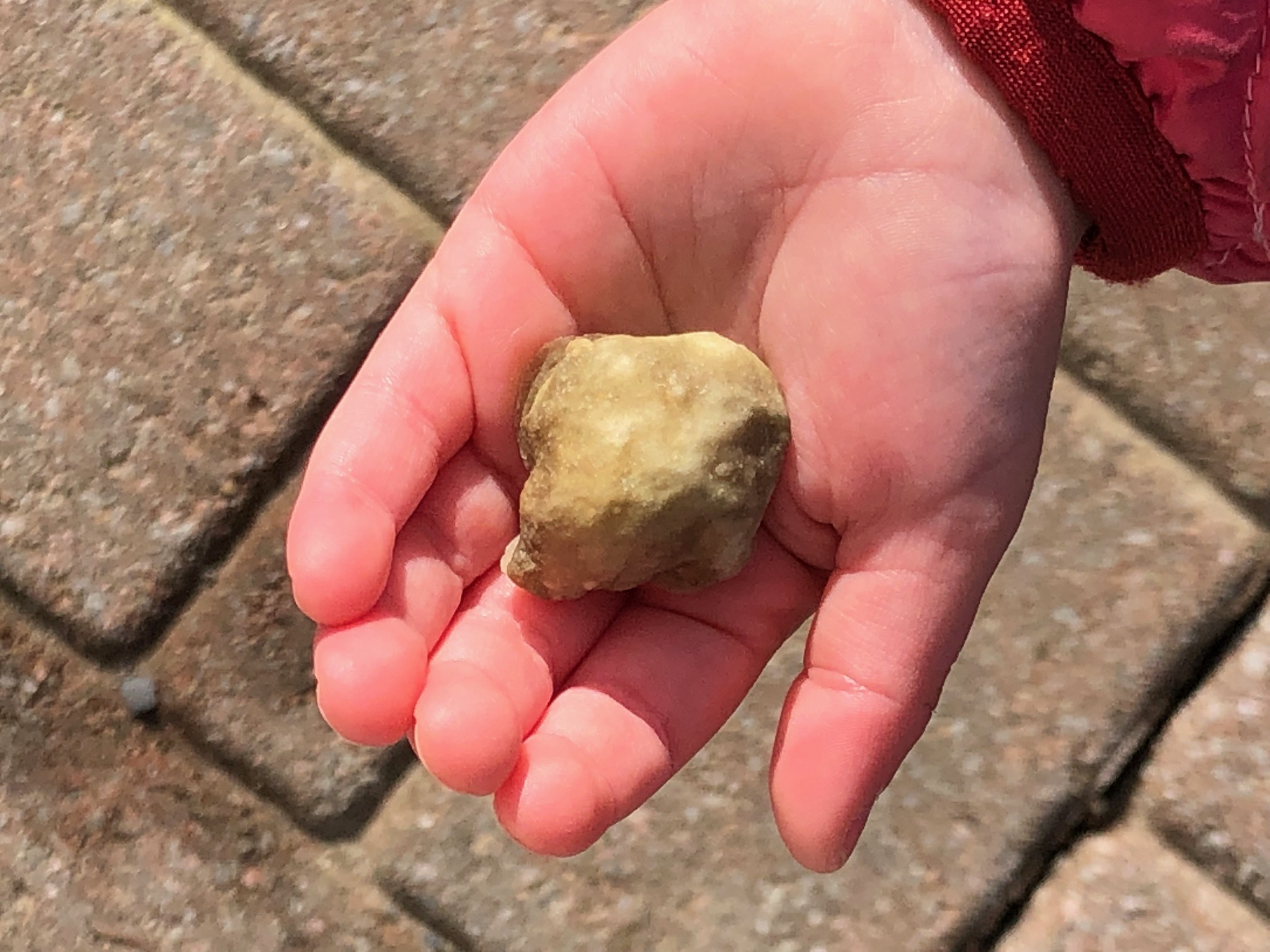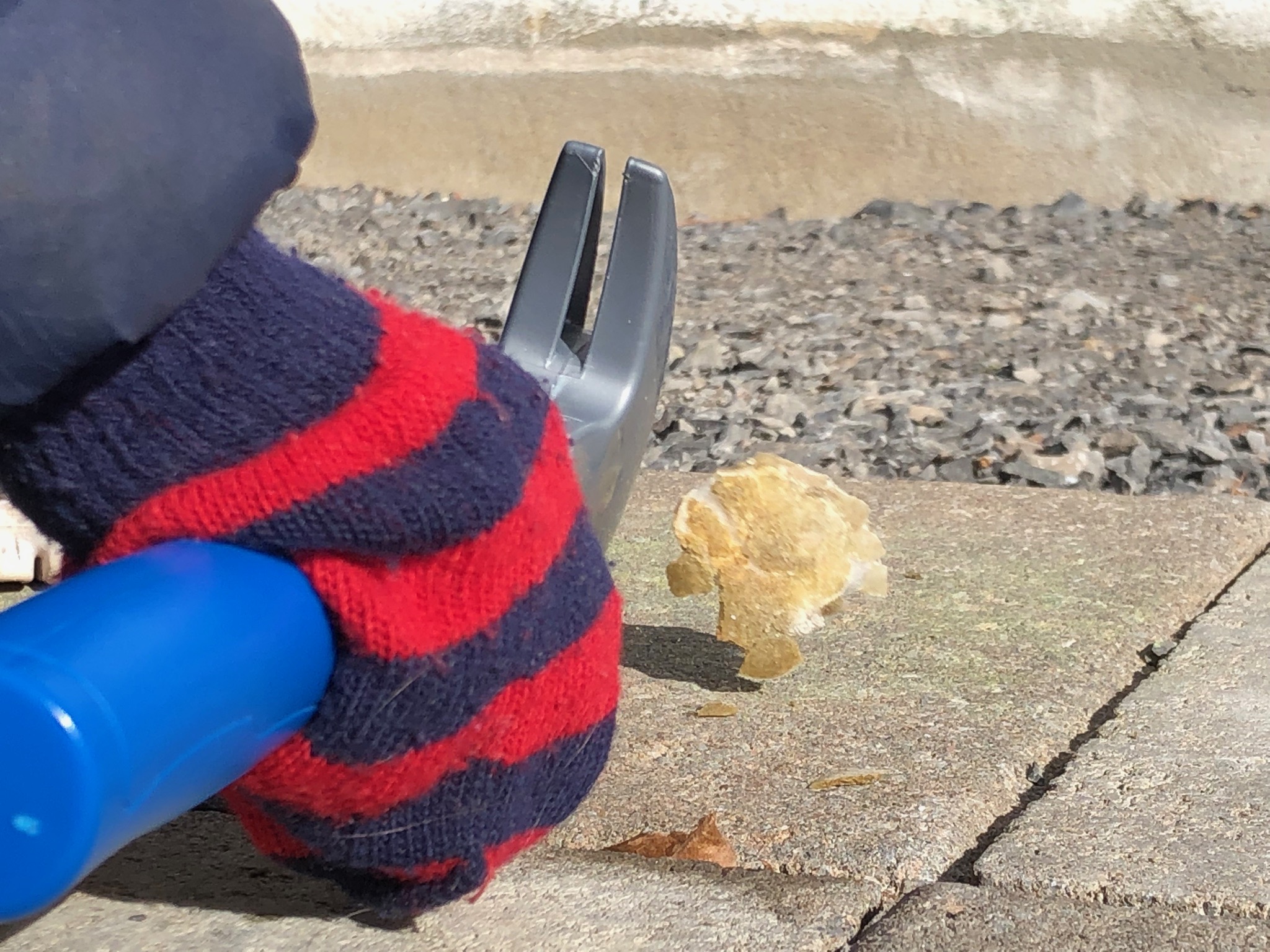 Paper Mâché Asteroids
Full disclosure: we started this paper mâché project to make Easter eggs. The kids hadn't been too interested in painting them, so they sat for a week as newspaper covered blobs. When we started space week, we realized that the bumpy creations would be perfect for asteroids. The kids were much more eager to paint and precision was not a priority. Once they were finished, we hung them from the ceiling between Mars & Jupiter on and added an Asteroid Belt label on the strings.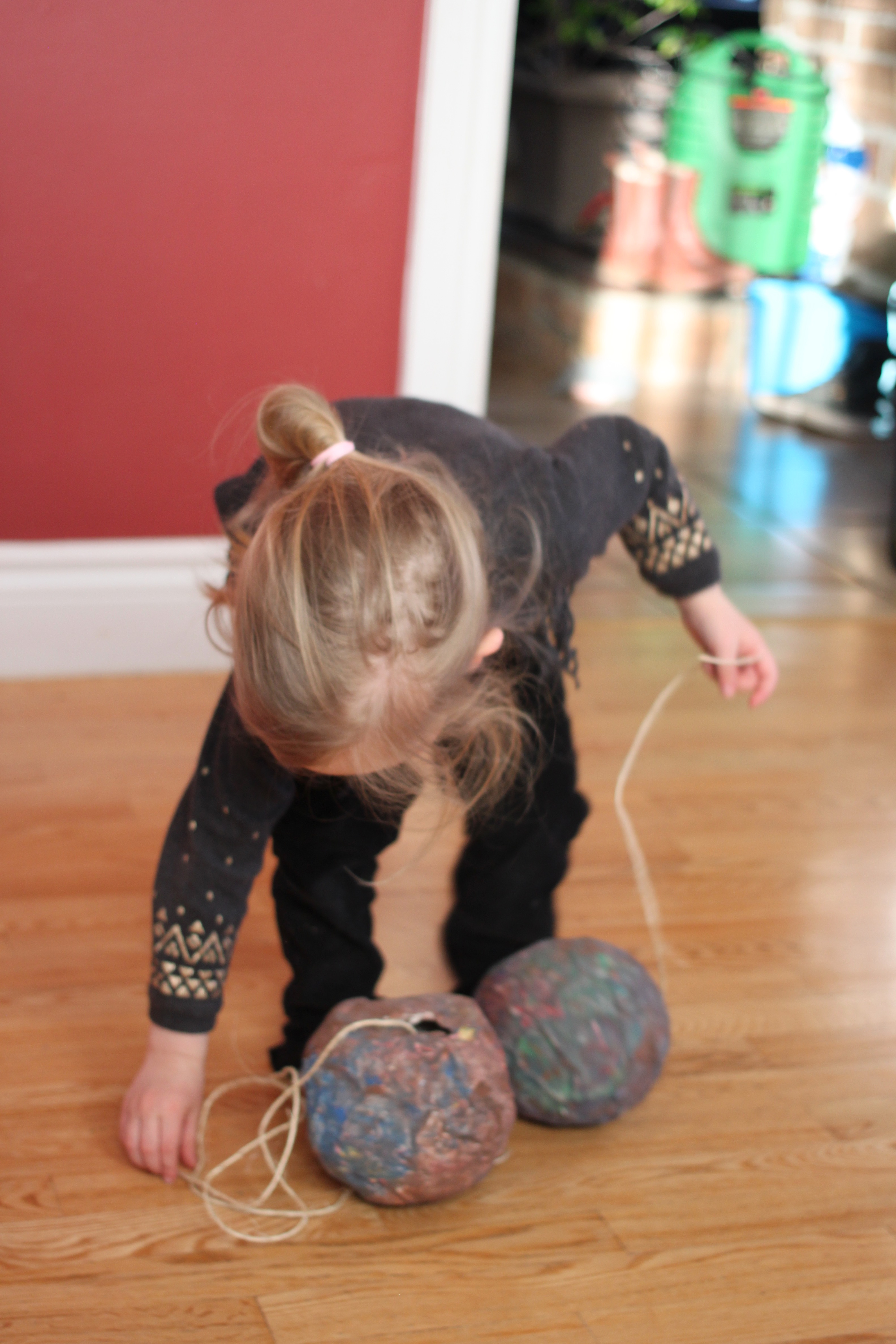 Chalk Solar System
Using the Exploratorium Calculator, I calculated out a scaled down orbital radius for each planet. I chose a sun diameter of 1.2m, which allowed us to fit the whole solar system on our short street. We measured one adult foot print to be about 1m and then counted our steps to determine the distance between each planet. Starting at Neptune, we drew a tiny chalk dot, wrote a big label, and then carried on towards the sun. The kids took note that we had much fewer steps between planets as we began to approach the sun.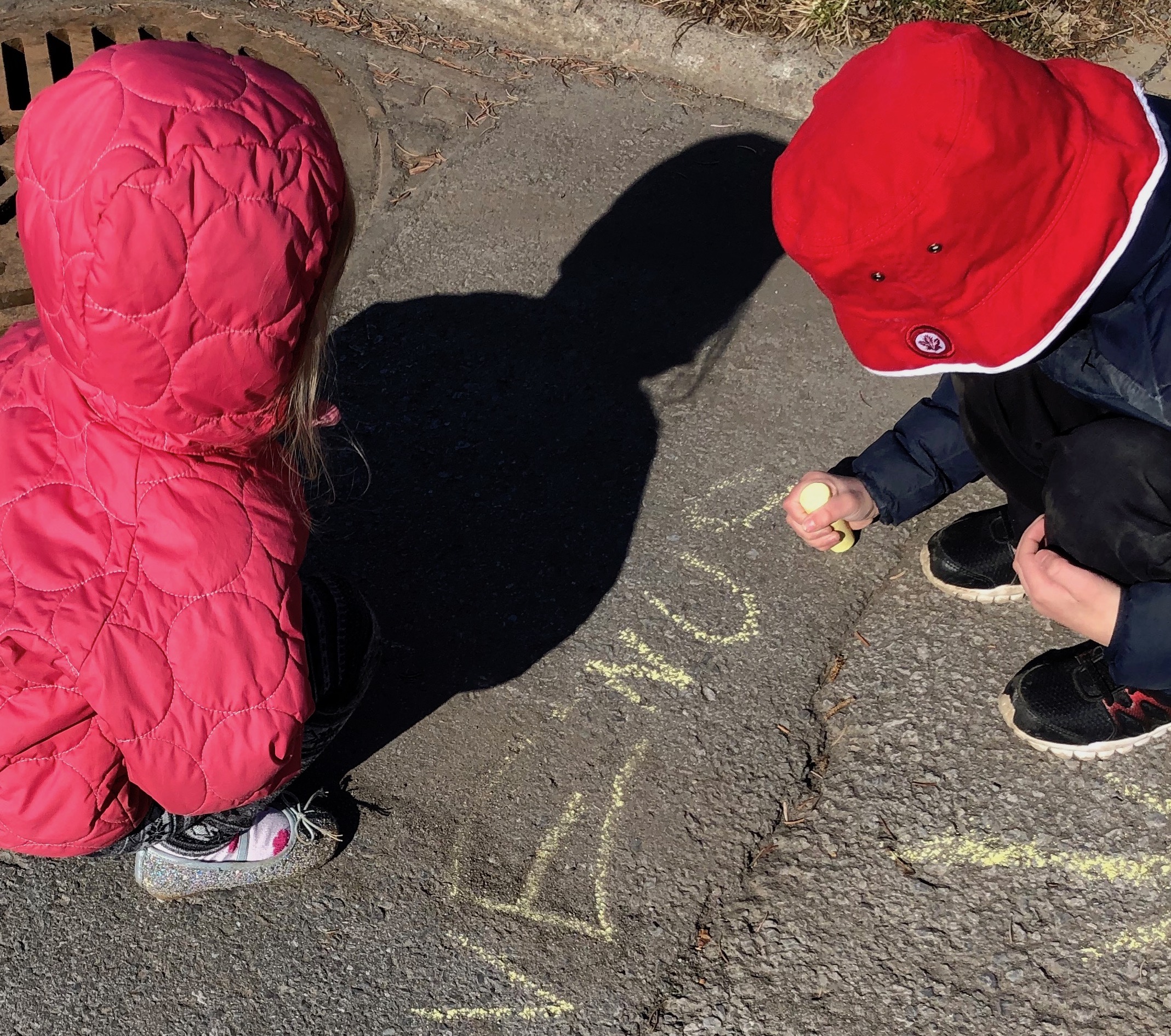 Once it was complete, we let some neighbours know about the drawings and invited them to walk the solar system, too.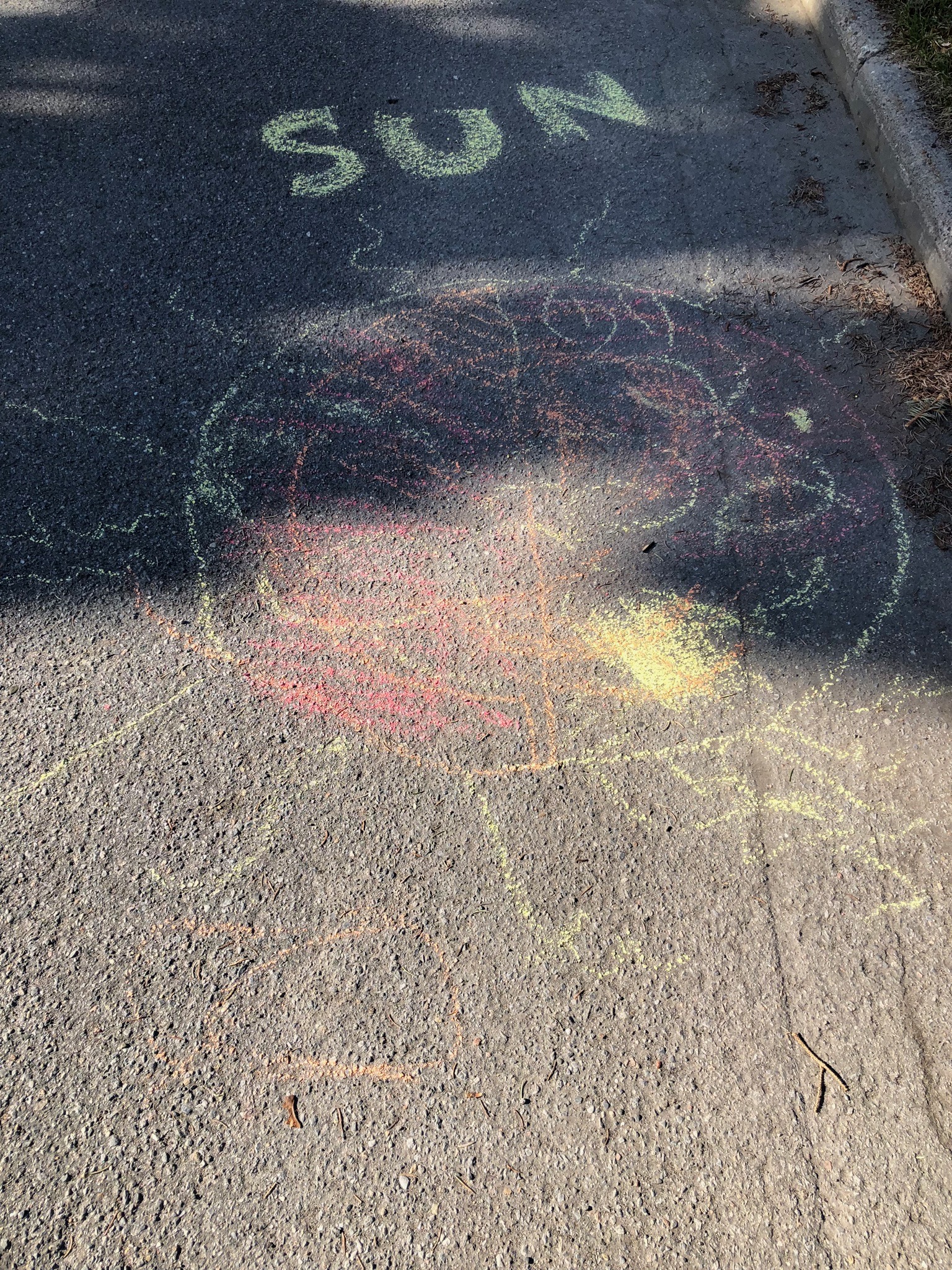 Crater Creation
We had been talking about asteroids, meteors, meteorites, and meteoroids. We set up a fun and simple activity to explore how craters are created. We filled a silicone bread pan with flour and then covered it with a thin layer of hot chocolate. We headed outside and the kids dropped marbles into the pan to make craters.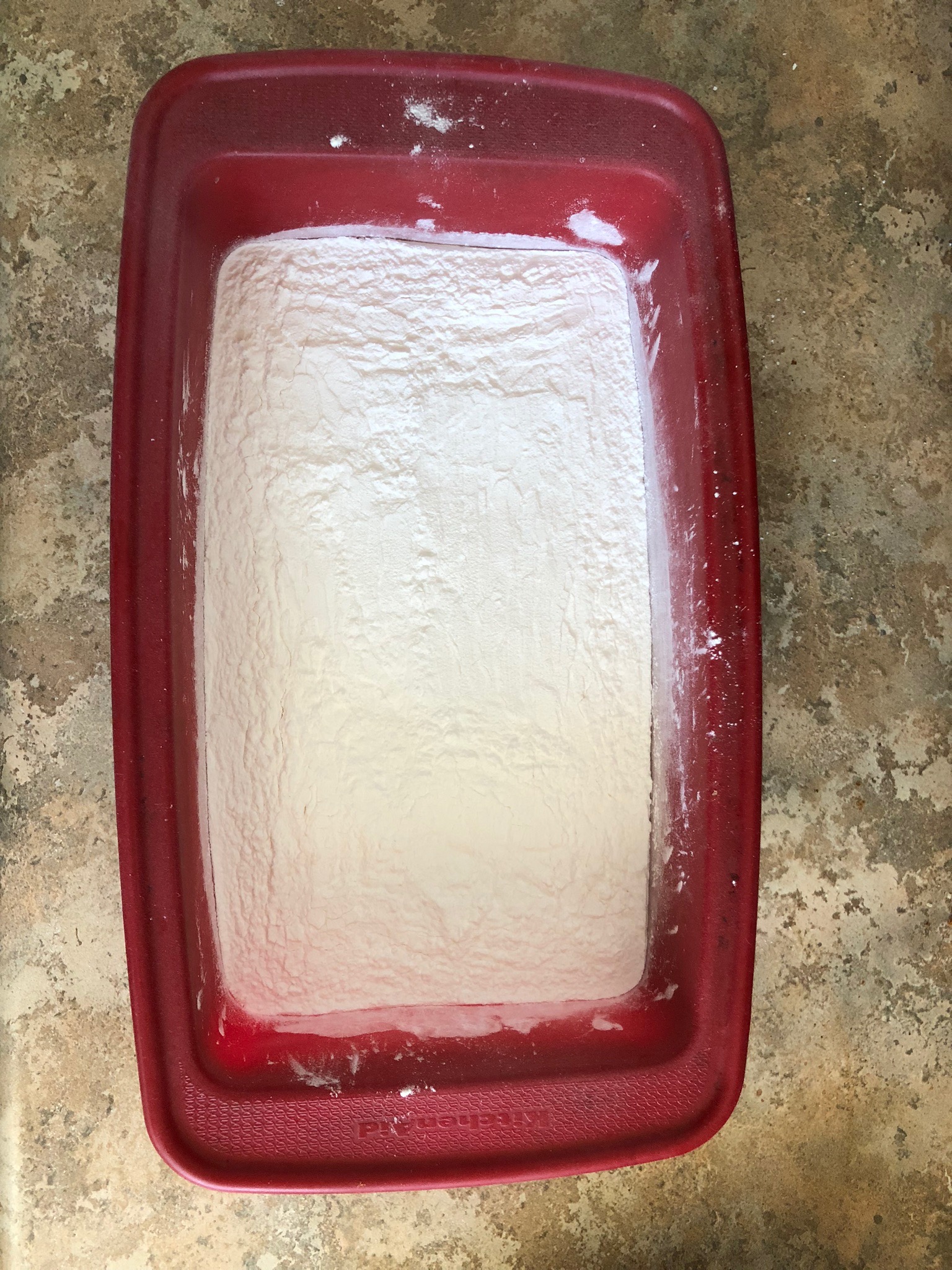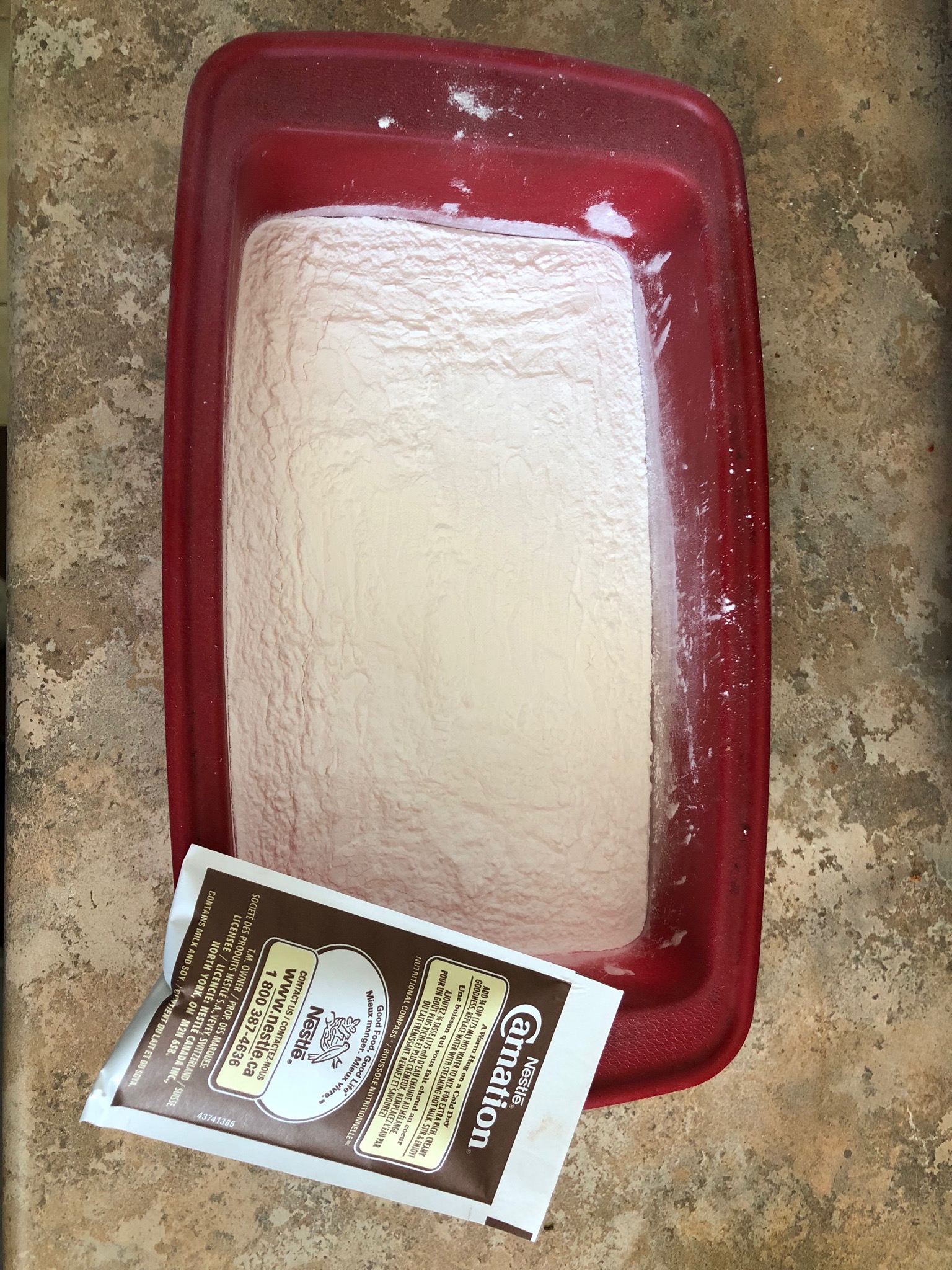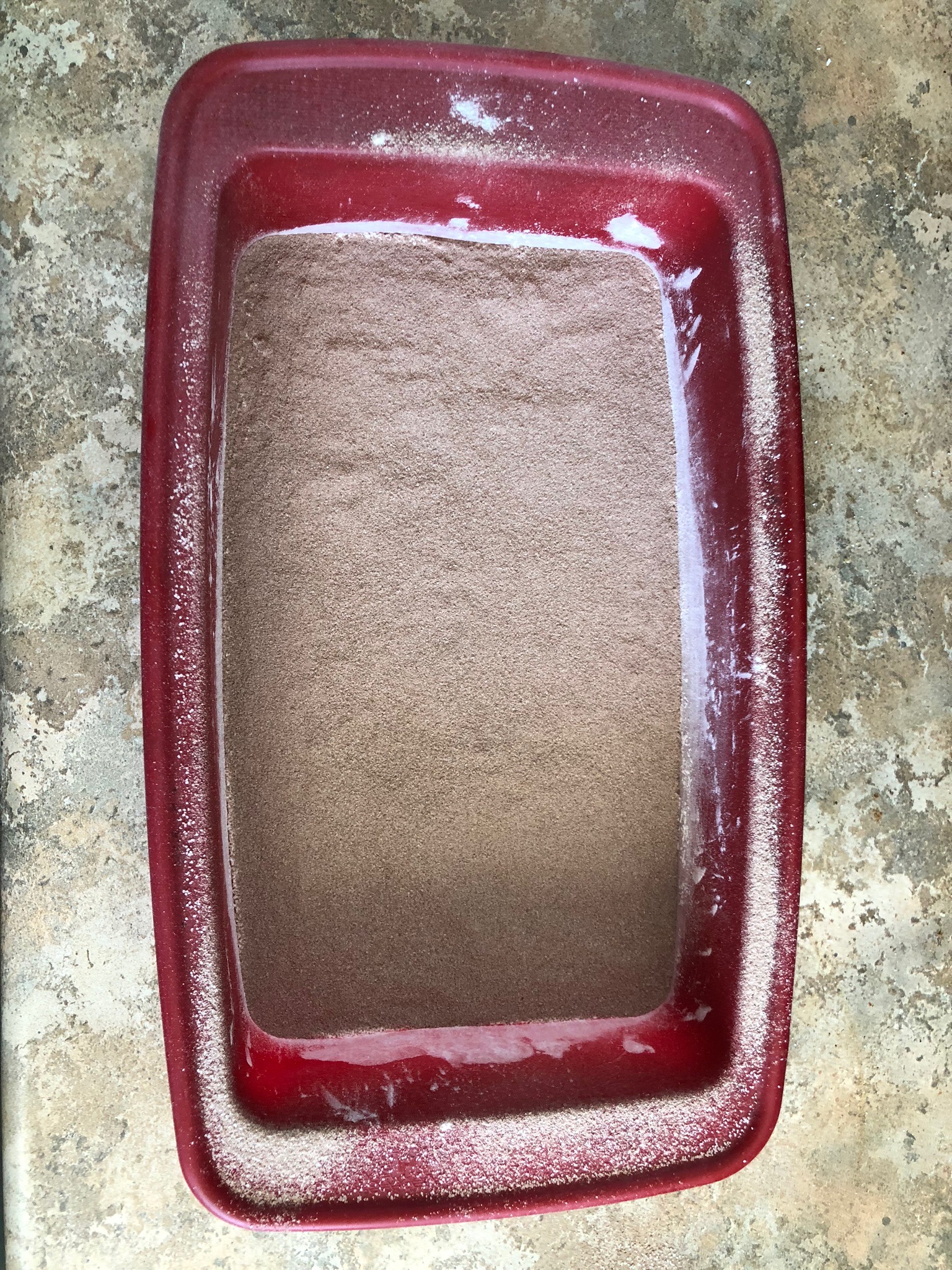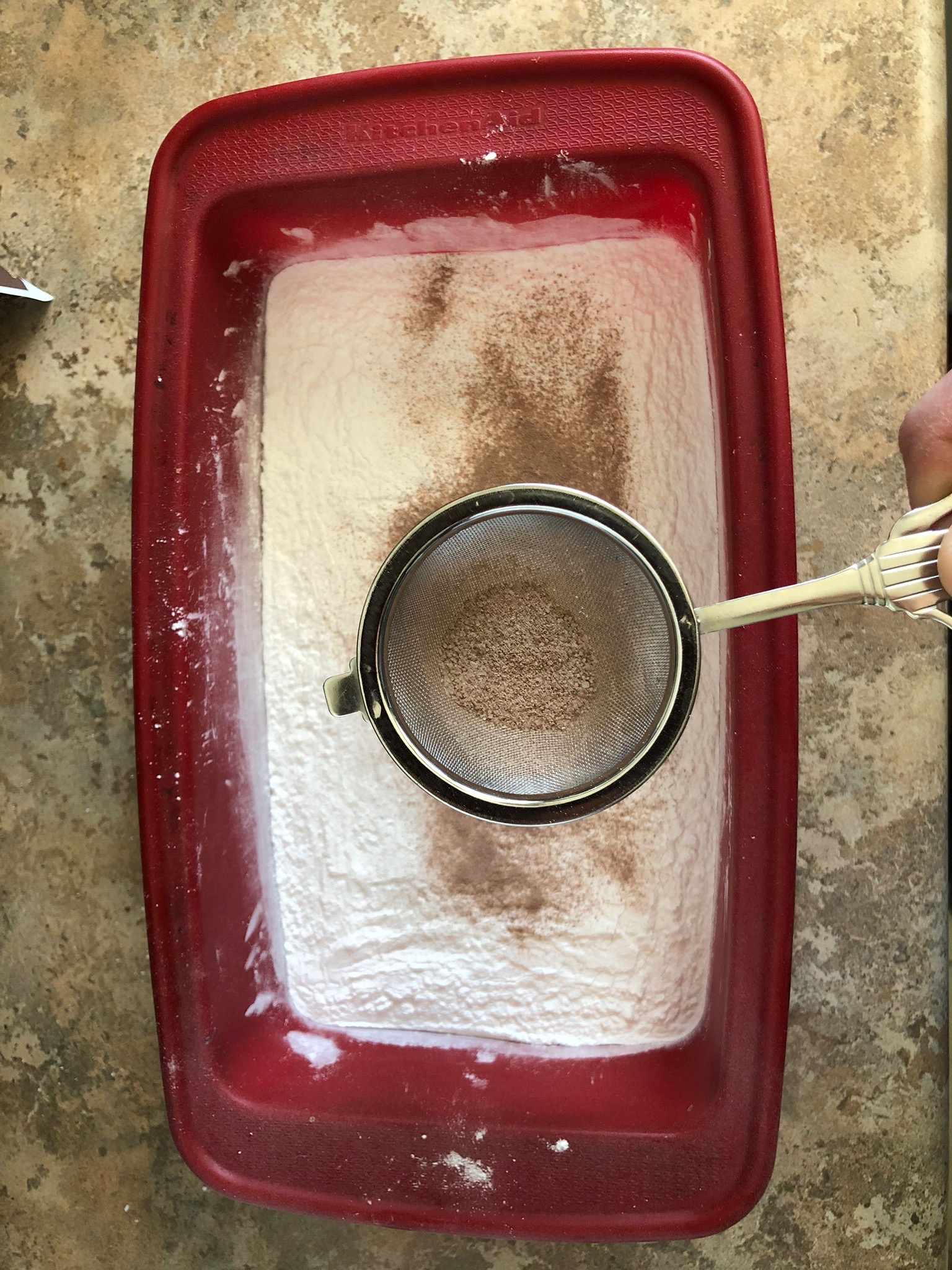 I thought this activity might only last 30 seconds, but the kids loved it and asked for more and more marbles.
LEGO
We were fortunate to have been given a box of vintage LEGO from a neighbour. After researching some of the pieces, we were able to put together a bunch of proper LEGO space sets, as well as some creative space-inspired research stations and robots.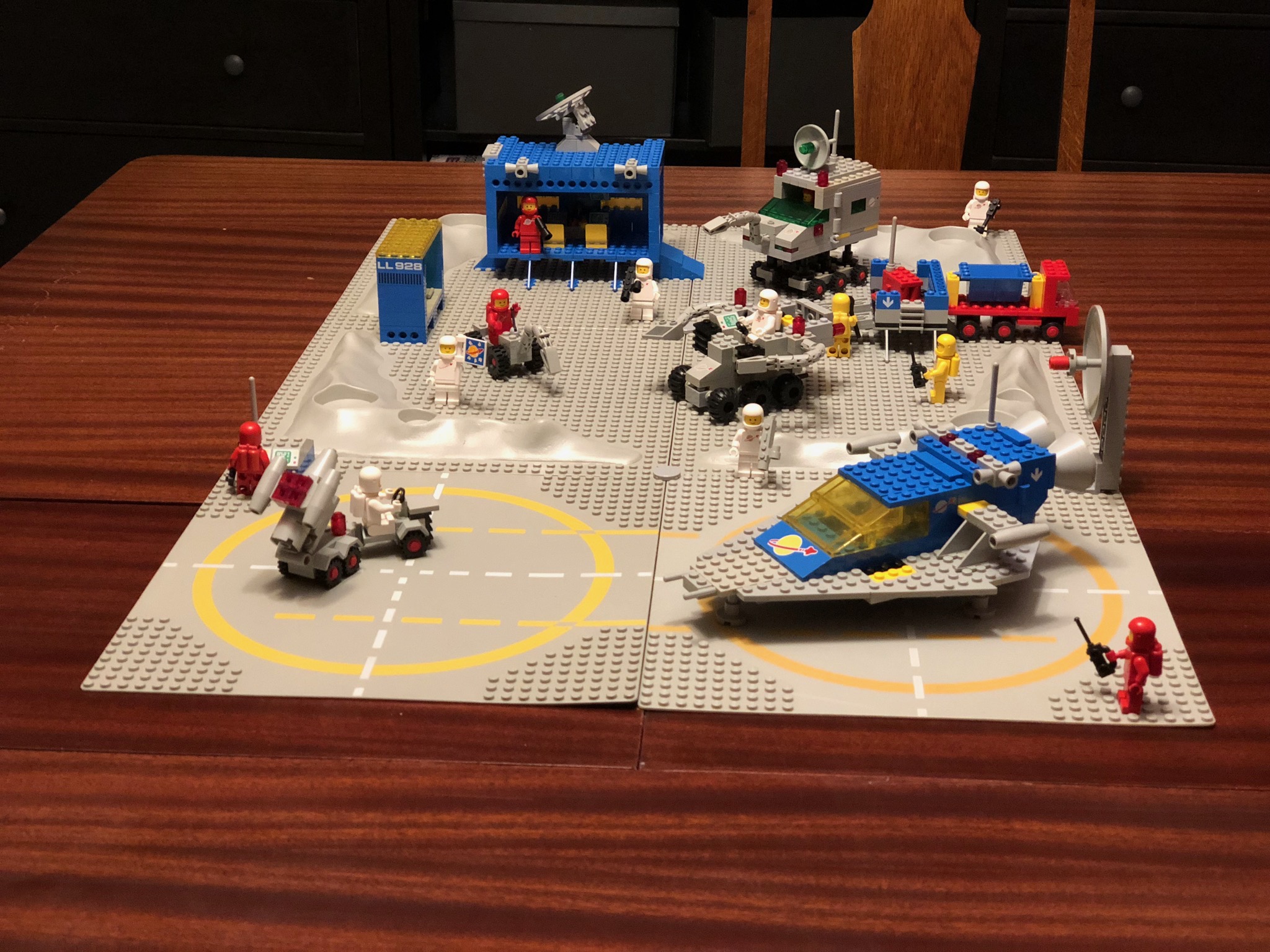 Space play dough
I made play dough and added glitter. Tada! Space play dough. Sometimes it's the simple things.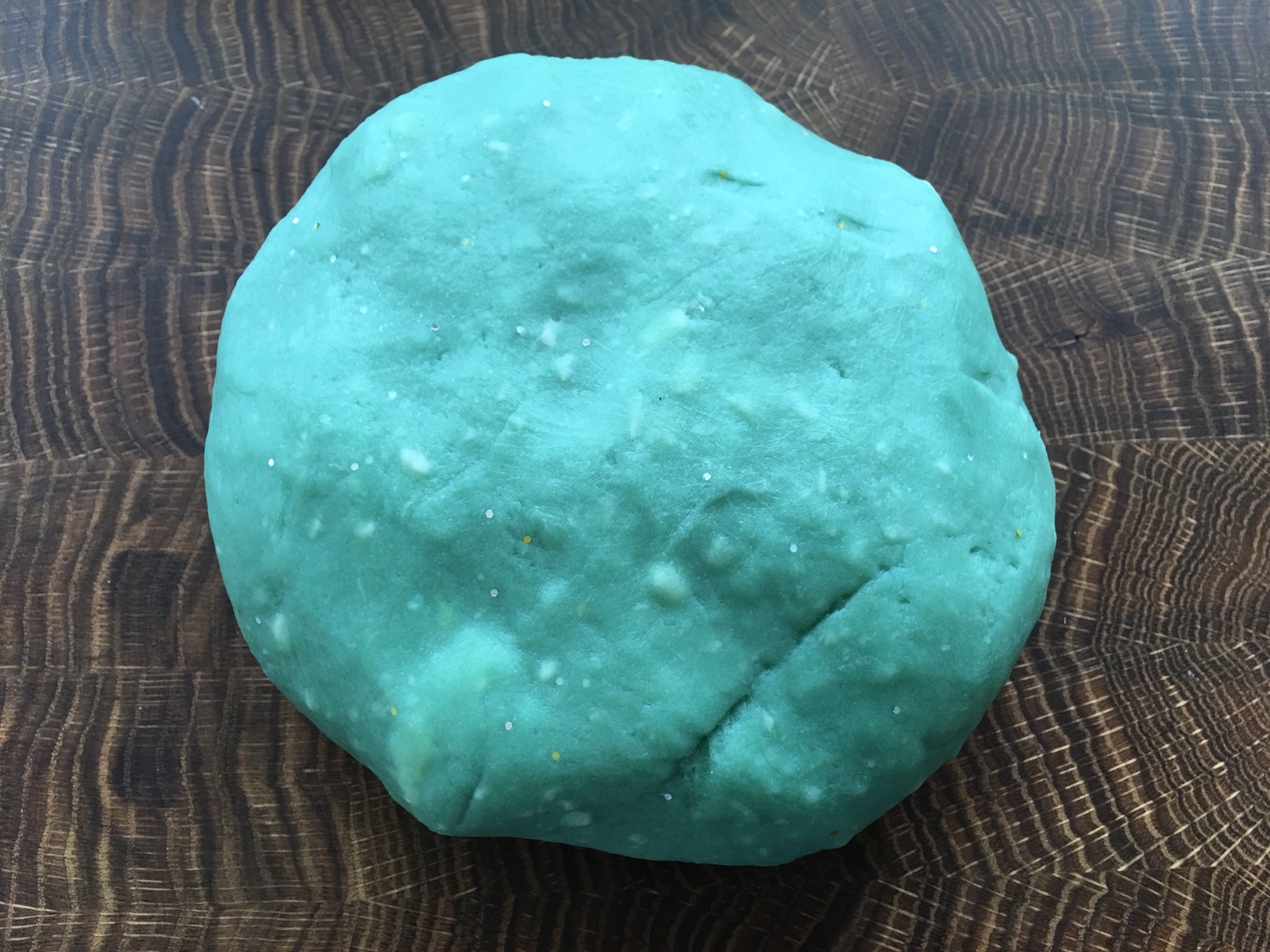 Quiet Activities
Space

math
(I took away the one and added 11 & 12 so they could use two dice and put a token in for the sum. Kinder kid also put together a lego piece for each one that showed that many dots which was a fun exercise)
Kinder kid kept asking for math worksheets for quit time, so we used a few:
Books + Videos
We've enjoyed these books & videos when discussing the unseen:
The Darkest Dark by Chris Hadfield
Star Wars: Phonics by Quinlan B Lee
These videos were all online or borrowed from our local library:
Bill Nye the Science Guy – S1E6 Gravity, S1E19 Outer Space, and S5E2 Space Exploration
Space Racers (available on Netflix)
Next week…Gravity (and spacetime) week!